A moment's respite was just that: a moment.
It was a gorgeous, if unseasonably hot day, and I meant to have more time looking at beachlife through the lens and breathing in some fresh, sea air. Time is precious and I so wanted more of it, to do what I will, rather than adhering to a schedule. I yearned to meander with camera in hand, at the eye, practicing, always practicing, for the only way to pictures that move my soul, is through practice.
I love the iPhone, we all know that, but when it intrudes on the precious few minutes I have for photography or writing, I admit to feelings of resentment. Today, the closest I got to the beach was the sidewalk, the bordering berm of sea oats, nature's barrier to storms and surge. We've passed another year without a hurricane beating us up; the dunes remain strong and beautiful. Lovely autumn, you came and went, and now we have Indian summer: the air conditioning is on again but nevertheless, I had a lovely beach respite on last Sunday afternoon, and I know autumn will be back, soon.
And for just a few moments late this afternoon, I gazed out at this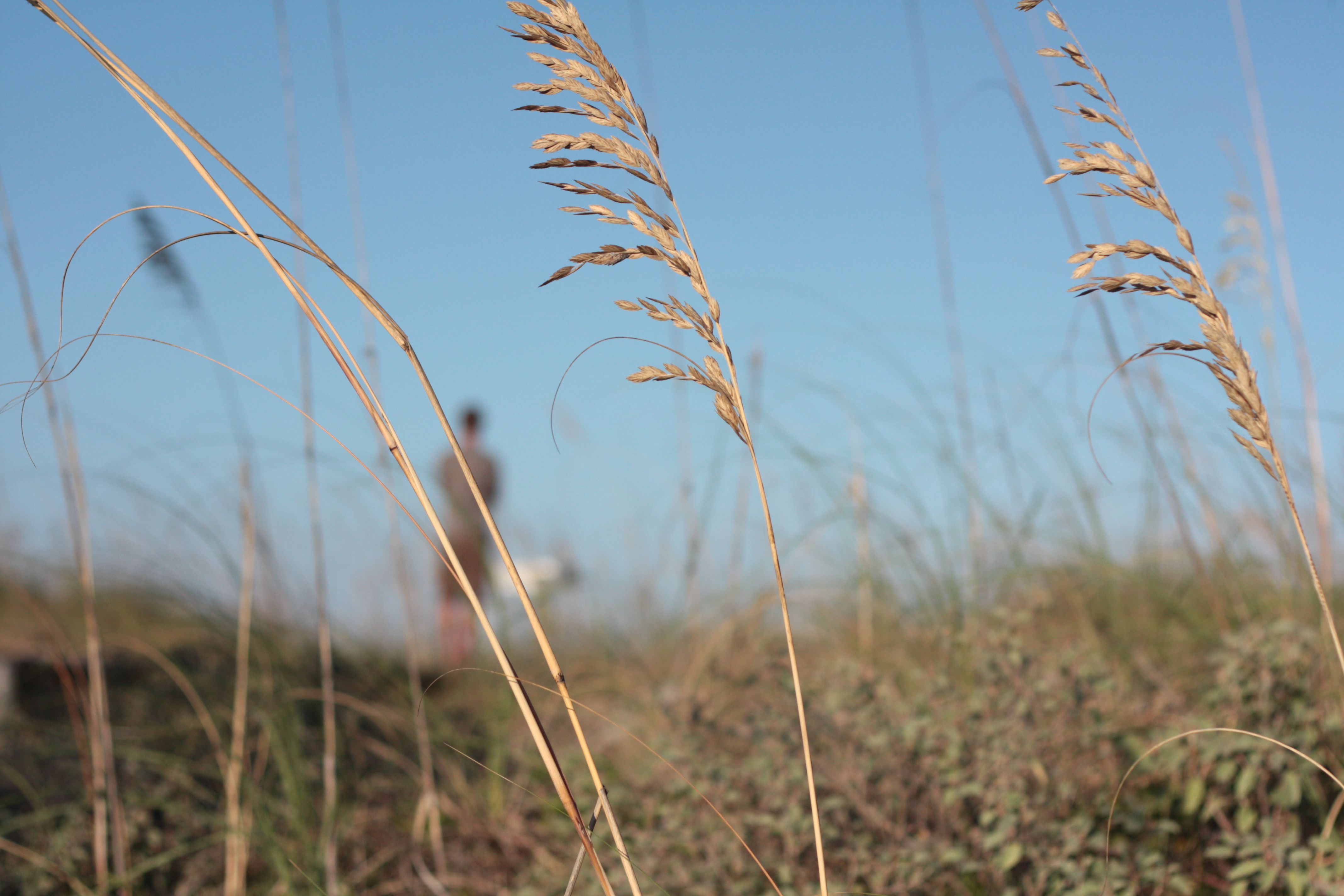 until the iPhone startled me from a reverie barely begun.
But I had a few moments outside and for that, I was glad.