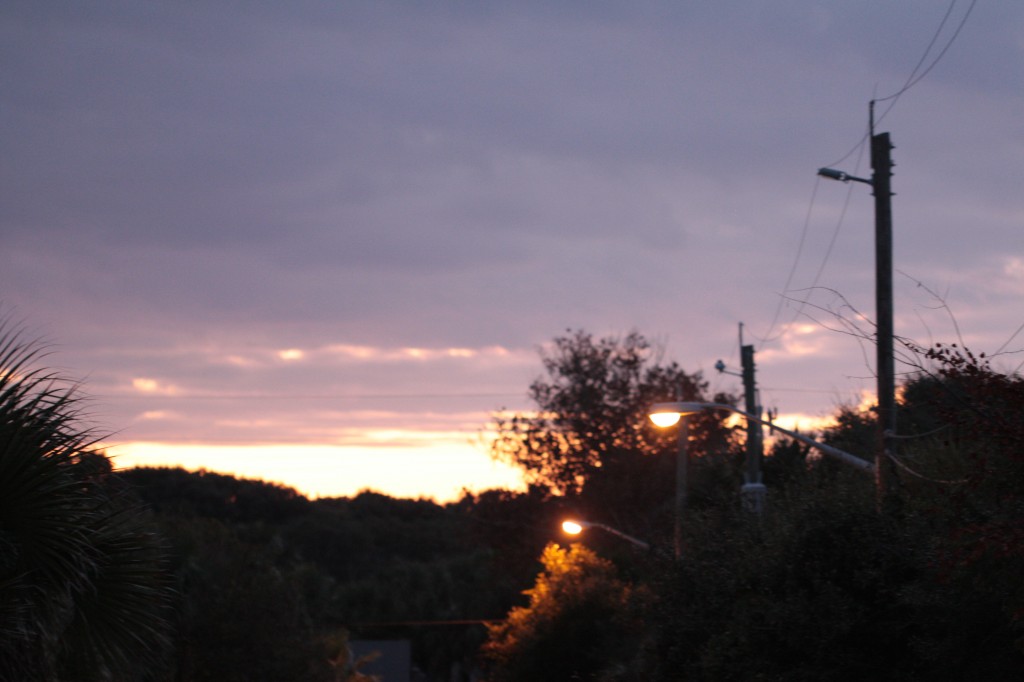 We loved playing outside after dinner on school nights; we were told to come back when the streetlights came on. We had a great neighborhood; similar to this one, but a suburb of an urban area; not coastal, as I longed for in my dreams.  When I'm feeling down, I have to remind myself that some dreams do come true.  Look where I get to live: it's the beach, y'all.   At least the grownups in the family appreciate it; someday the children will realize where they spent their childhood, and how fortunate they were to grow up in a community like the beaches.
How great it is to be able to go outside after dinner and walk to the beach, check out the  seascape, the deeper into autumn we progress.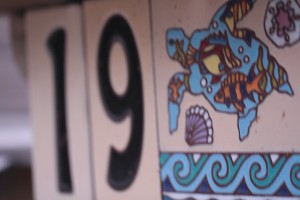 Tonight I made my way to the 19th Street beach access. There was a breathtakingly saturated pink western sky but I simply wasn't positioned to take advantage of it, so I turned my face eastward. I listened to some people playing acoustic guitars on the deck outside a modest oceanfront house.  I watched the moon in the still-blue sky.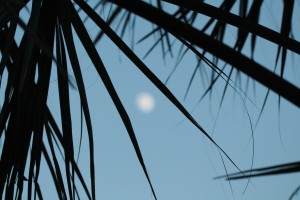 I nodded to people come and go up and down the sandy path to the beach, some with their dogs.  I sat on the nice wooden bench that the 19th Street beach access offers, and stayed put until dusk became twilight and twilight became night.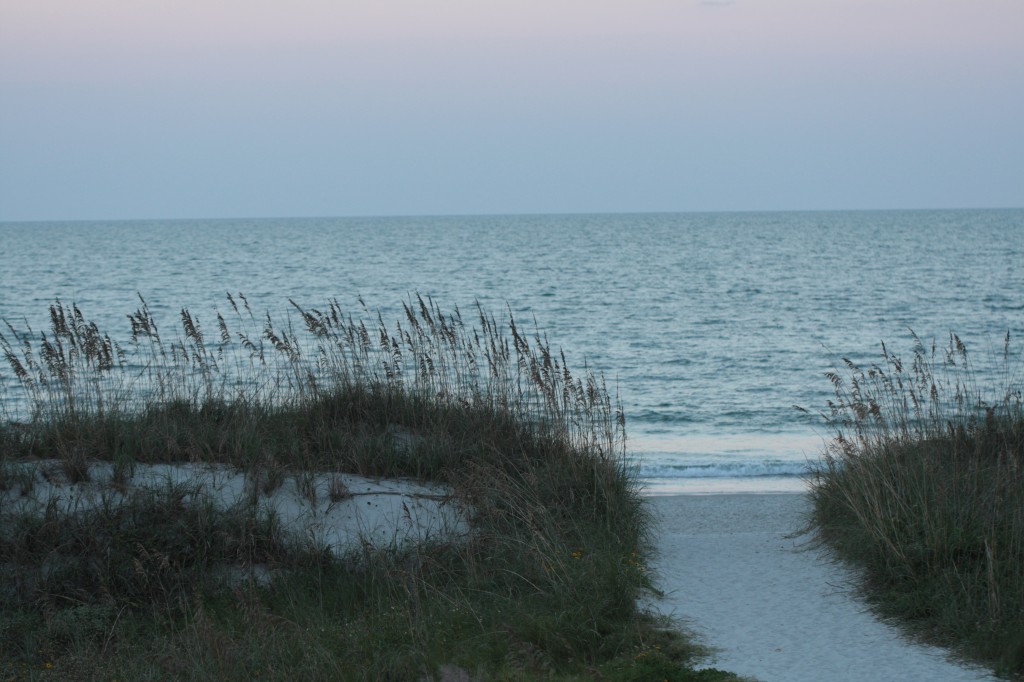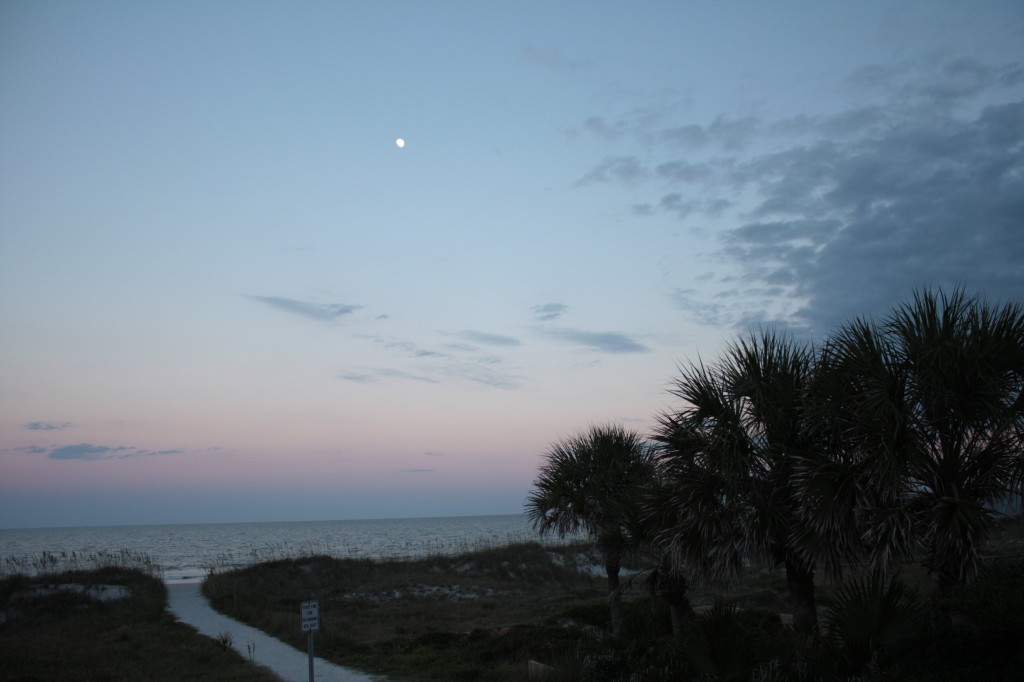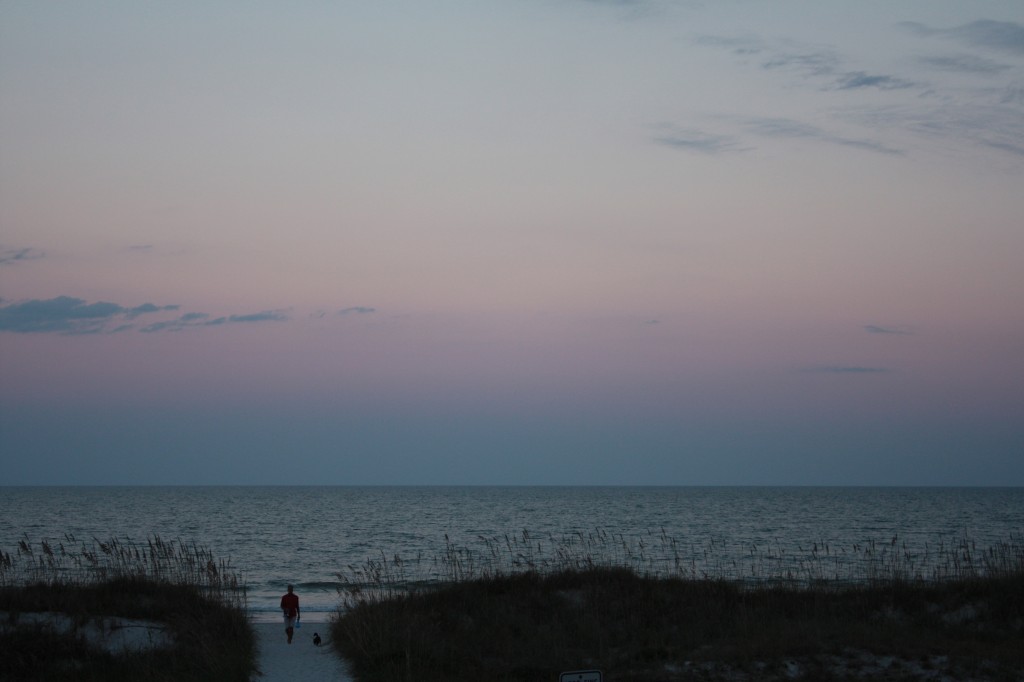 Then, the streetlights came on and it was time to go home.