It's fine Fall weather; what we've all been waiting for, furthermore, it's Friday.  It's time do do a little exploring!
Sometimes we get so busy with our ordinary lives we don't take the time to explore the lovely places close to home.  The 'we' I refer to would be me, so the other afternoon I took a detour on my way home, and stopped in at Dutton Island Park.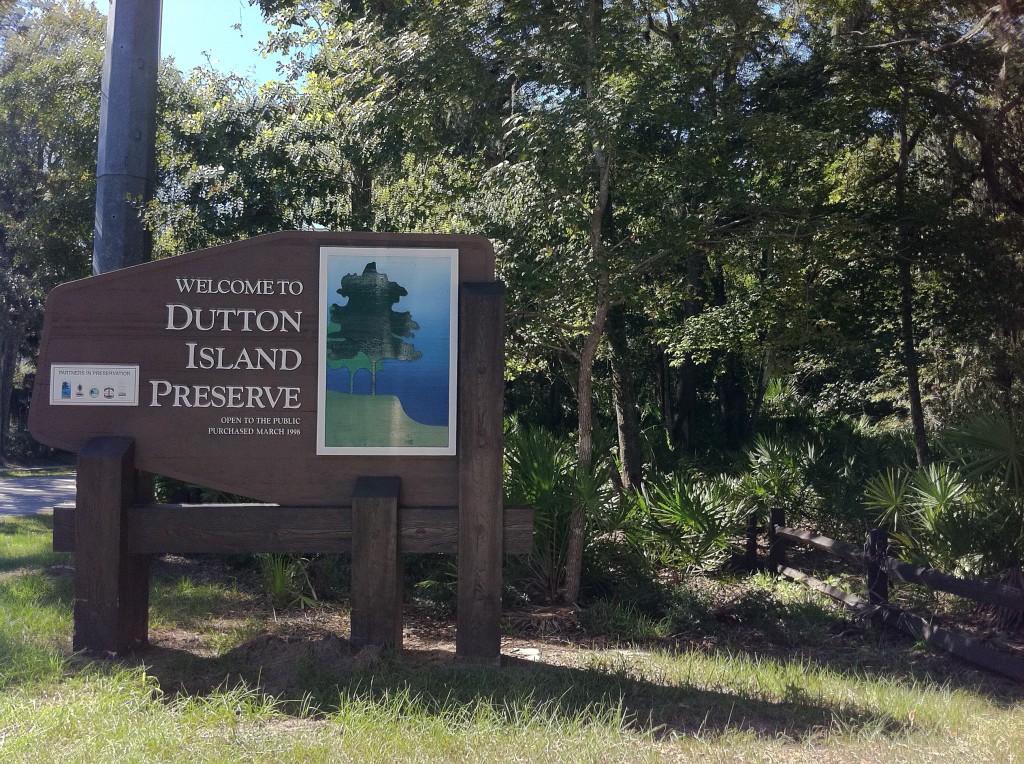 One of eleven parks maintained by the City of Atlantic Beach, Dutton Island Preserve is described by the city as a passive park, with walking trails, a canoe launch, picnic tables.  You can rent canoes and kayaks there (good to know, for those of us who don't own 'em), but if all you want is a feeling of being away from home, this cooler autumn weather is the perfect time for walking in the woods, or going all the way to the edge of the island.  There, you'll be rewarded with a spectacular view of the intracoastal waterway and a quiet dock to cast your line.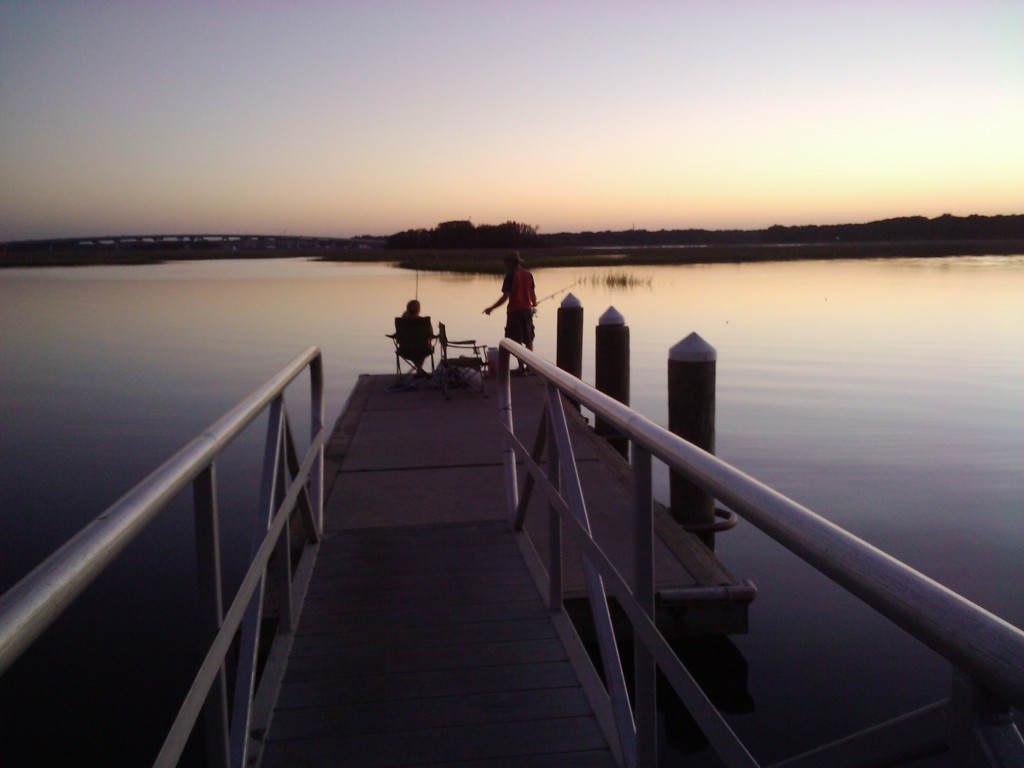 I've been there twice already this week: once during the afternoon, with the sunlight glinting through the tall trees in the woods,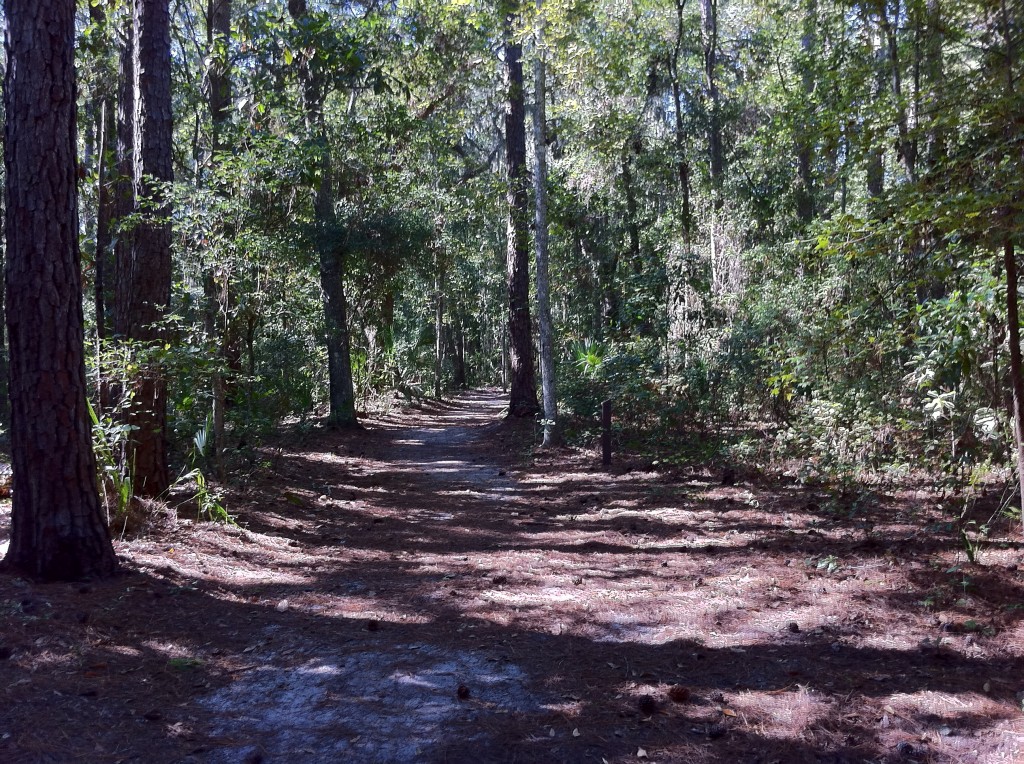 and a second time at sunset, where the view was spectacular, and  the no-see-ums were swarming.  Well, it's marshland, after all, and even if some small part of me was shrieking for pesticides, it was a picture perfect evening.  See?
I recorded a video that's frankly unfit for public airing since the cameraman was laughing the entire time as I was a bit over the no-see-ums and was quite clear about that on the video.  I was just kidding about sending in pesticides too!  I love nature; I just don't like bugs in my nose, hair, and lipgloss.
Still, I think we can agree that it was a chamber-of-commerce sort of sunset, wouldn't you say?  I'm glad we were there to see it and I plan to take my out of town guests kayaking from Dutton Island, and explore the intracoastal waterway, a little bit of paradise, close to home.