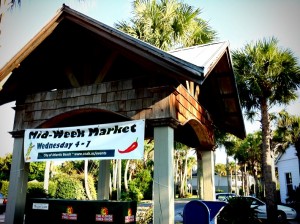 Today I finally stopped at the Wednesday afternoon Mid-Week Farmer's Market hosted by the city of Atlantic Beach on the lawn at the Adele Grage Center.  A smaller version of The Beaches Green Market in Jarboe Park on Saturdays, the Atlantic Beach Mid-Week Farmer's Market is worth coming out for: fresh produce, local vendors, a playground right there for your kids, so you can let them run about while you chat up the merchants.  There was a folksy guitarist entertaining a small group of kids enthralled before her on a blanket and the music added just the right touch of bohemian ambiance that a small farmer's market really ought to have, to complete the experience.
Honestly? It's small enough that you can walk through in just a few minutes' time, but oh my gosh, it's just so lovely out that you'll want to linger.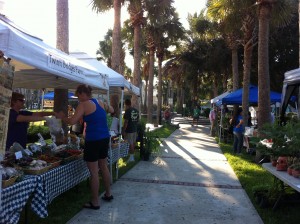 The produce is so colorful, the growers are passionate about their products.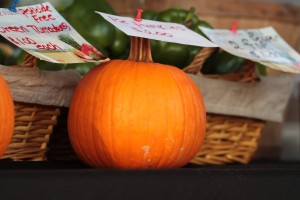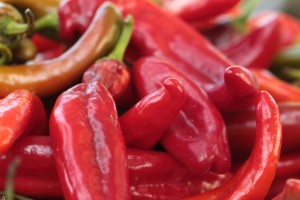 A few minutes' respite of outdoor weather might just stretch into a half hour or more and why not?  Life's hectic enough, and if you're lucky enough to pass by the Adele Grage Center every day and haven't yet stopped to check it out, now's a great time to do it.   If you've got the time to walk or ride over, booyah for you but however you can, a visit to the mid-week Market in Atlantic Beach is just another reason to love where you live, spend some time outdoors, and come home with something good to eat.
Held Wednesdays from 4-7pm; Adele Grage Center, 7th St. between Ocean and East Coast Boulevard; Atlantic Beach.