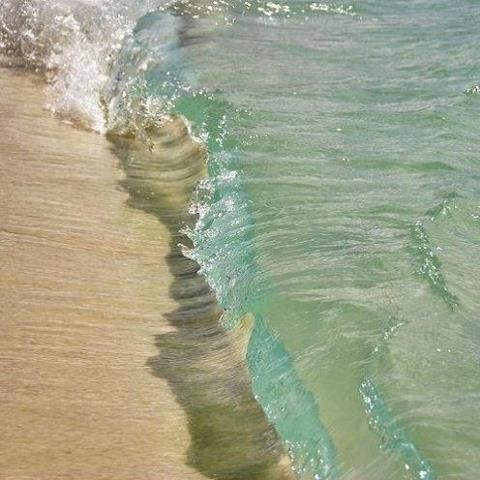 (This is Gulf of Mexico water from Florida's Emerald Coast.  Not 'my' water…but I'm going to find this water – hopefully this summer!
Photo courtesy of Visit Florida.com
It's no secret that this beachlifer loves her water – be it salty or fresh.  Here on the northeast Florida coast, the ocean is rougher (at times, though the surfers would argue for better waves) for girls like me, who like swimming in their water rather than balancing on top of it.
But surfers are hot – boys and  girls.  They're strong, and to me: brave.
My beachlife is warm sand, a comfy chair, cold drinks, some great reads (brainless mags and a meaningful book), a bathing suit I can be comfortable in (that elusive combo of looking good – I still try – but serving me well in all the … proper zones), and good water.  I love to swim.
Swimming doesn't have to be going at it hard.  But I like to be able to dive under, swim around and feel the euphoria that underwater immersion gives me; and emerge, twisting my long hair so squeeze as much water out so it will dry with those salty waves that only ocean water can give it.
Then I stretch back out in the chair and let the sun warm my skin while my mind slips back into the words on the page and I'm oblivious to the world around me.
My kids said, "You never play with us.  You only read."
That hurt because it's true.  I wasn't the sand-castle making mom.  But I did go into the water with them, and teach them to dive into the waves.  I'd bring them to the beach practically every single day when they were small; hauling all their toys, boogie boards, drinks, snacks, towels, and even a spray bottle of vinegar in case anyone had a jellyfish sting.
So while I did not play with them, I led them to the best playground I could find.  A place I thought we all  could be happy.  A place we could all get to on foot, within five minutes of home.
Paradise, I thought.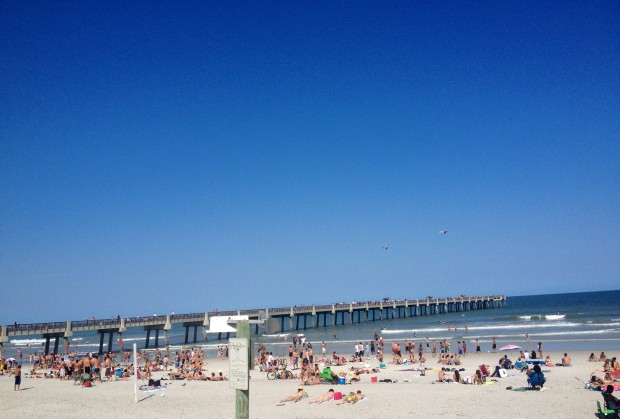 Turns out, maybe it was just paradise for me.  Maybe I was living my own dream.  Okay, not maybe. I was.  I did.  I still will.
We live in this awesome community, a beach town that's a small town with all the advantages of a larger city since Jacksonville, Florida borders us to the west.  My three kids do love it here:  they enjoy riding their bikes to our town's small, Wednesday farmer's market, they love riding into our town and spend their pocket money in some of their favorite shops.  See, it's a beautiful, pedestrian community with independent storefronts and places where teens and tweens can afford to bring home something trendy or cute.
Two of my three kids are not beach lovers.  They state they don't like the beach and while I know – we all get to love what we love – it's really hard to believe how anyone could say and believe that!  They won't go to the beach with me anymore.
Well, they're growing up and developing interests of their own. My middle girl loves to bike to that farmers market – she's the foodie around here.  And if she moves away (sob) when she grows up, I'm guessing she'll realize that the lifestyle of a beach town is precious and rare, and she'll treasure the other aspects of it that may not include the coast itself.  Because yes, while the beach is its focal point, there are so many cool, indie things going on here that there really is something for everyone.
My son: he's our surfer.  I took him to surf camp at age five and again age nine but it wasn't until he was 15 – last summer, really – that he caught the surfing bug.  When I watch him run off down the street, one of his boards under his arm, to catch up with his pals who are running toward good surf I know that he, of all my kids, gets it.  He gets why it was so important to me that we find a house within walking distance to the beach.
And he loves it.