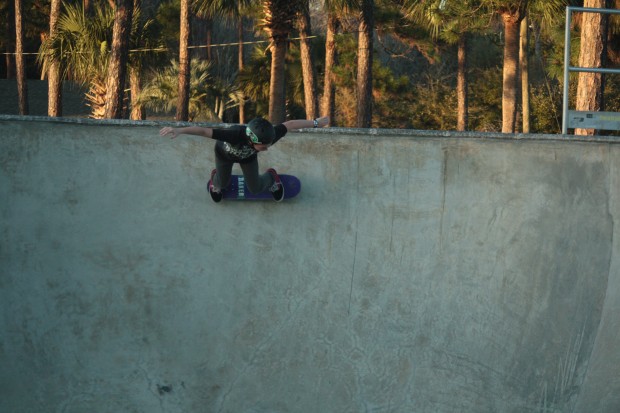 Atlantic Beach has had its own skate park – Oceanside Rotary Skate Park – for several years.  I love watching the kids –  only boys, during the times I've been there – skate that concrete bowl.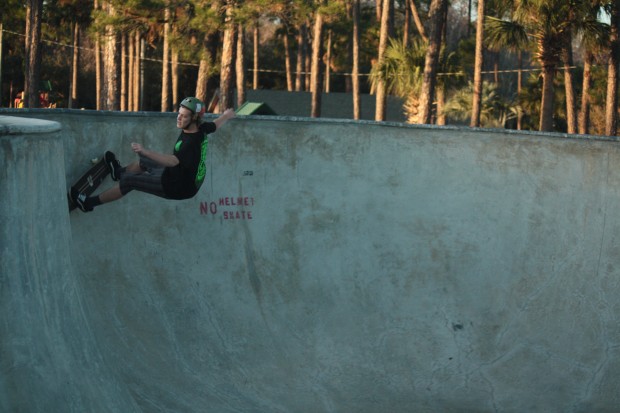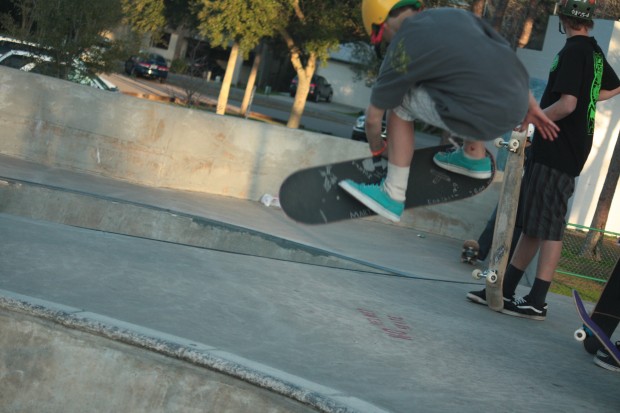 I was there to watch and  practice photography on    this day.  Unfortunately for the kids, they thought I  was someone… that perhaps they'd be featured in a  magazine, or even just The Beaches Leader? So, fellas, here's your moment of stardom.  Right  here, on this little known local blog:  Atlantic  Beachlife.  And if I'm going to keep practicing my art,  you keep practicing yours.  Swooshing that bowl and  getting air… well,  I was impressed.   But I was a little worried for the kid whose helmet was largely useless; its chin strap was so loose that had he fallen on his head that helmet would've slid around, or maybe even off.  I worry for you.  Closed head injuries = no fun.  So keep it real, and wear the head gear.  And look for the merchants around town who can get you a helmet that'll fit you properly, cause let's face it, your heads are going to grow! Okay, enough with the lecture; on to the pictures.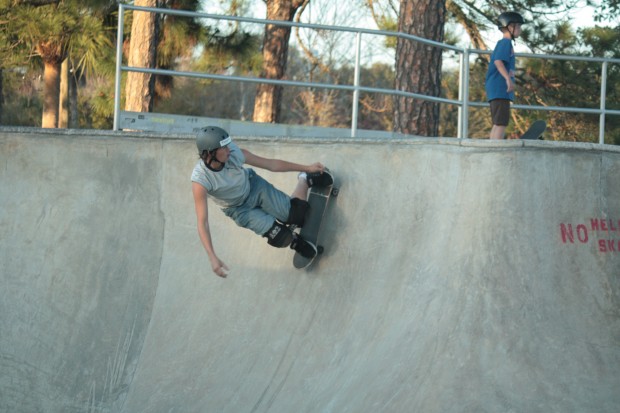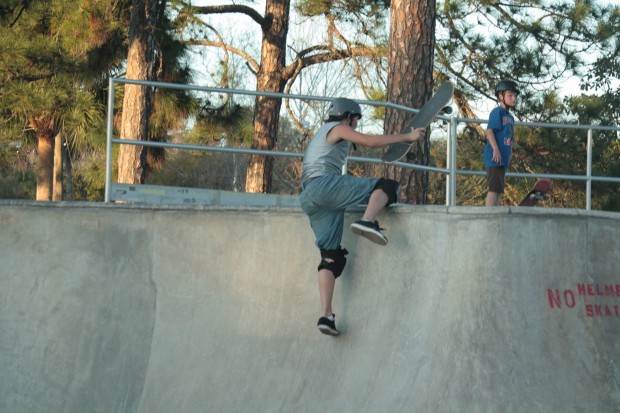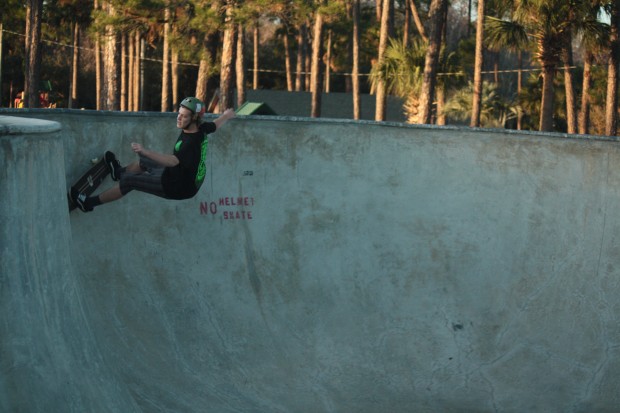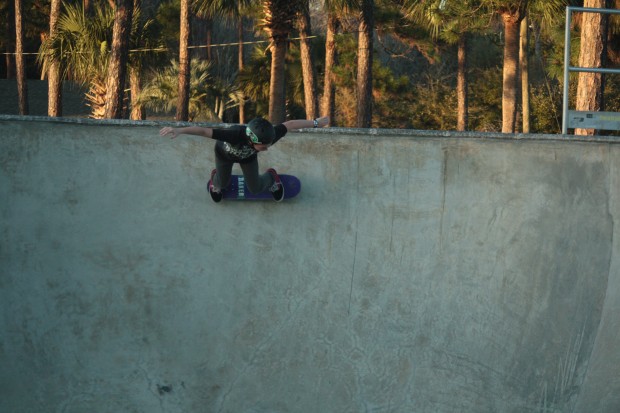 A Sunday afternoon at the skate park.  Their bodies swirling and looping around and around and UP and off.  Fun.