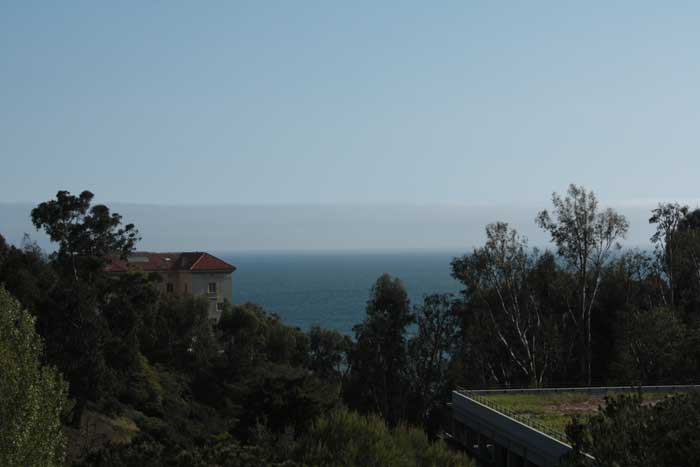 Atlantic Beachlife is on the road this week, kicking it Pacific-style.
On the Pacific Coast Highway, watching the surfers line up in the water, wearing wetsuits and catching waves, inhaling that sweet salty air, pungent, and redolent of Atlantic beachlife, we ascended from the beach to the hills overlooking the water. You can't do that at home. Drive up from the coast; and I do love the mountains. Every place has its charms.
The Getty Villa in Malibu was our first stop, the gorgeous educational center and museum dedicated to the study of the arts and cultures of ancient Greece, Rome, and Etruria.  Since I took my daughter out of school for two days to visit California, we had to add some culture to itinerary!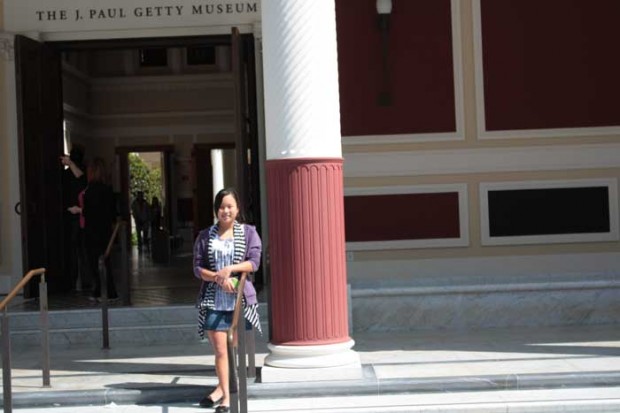 It was worth it; a place one can visit for a day, or a couple of hours; some students we ran into later in the day said they always get extra credit from teachers when they visit The Getty, so I'll have to make sure her teachers at St. Paul's  know this!  (Do you think they read my blog?)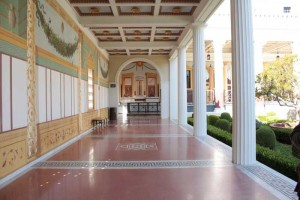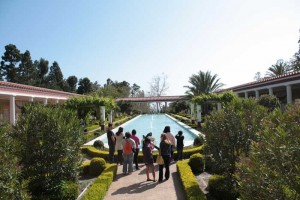 Afterwards, we made way to the shops at the Third Street Promenade.  It's a fun place to shop and stroll about; really just a mall, but it has a good vibe going, on the street.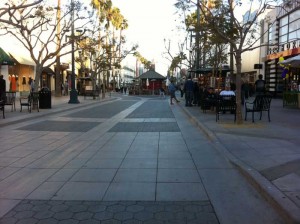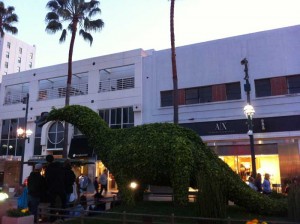 It was my daughter's first time, and she had a little money in her wallet for vacation shopping. We had to compensate for the "field trip" at The Getty and Third Street is always a reliable shopping venue that feels different than home.
What was even better about shopping the Third Street Promenade was realizing that I really do have all I need from my hometown, local shops.  The shops and boutiques that are situated in charming storefronts in my neighborhood, and owned by my friends and neighbors; not corporate retail conglomerates.  It was totally fun poking in and out of shops I'd only ever read about in magazines, like H & M and Kitson.  But at the end of it all, I knew: I have everything I need and want right at home.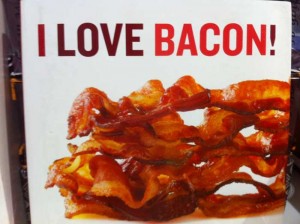 And if I really did care to buy this book,  our local, independent bookseller could order it for me  at the same cost.
If you live in a town with locally owned and operated shops, support them.  They make your community special.  Malls have their place, but you can't beat the hometown storefront way of life.  Ours are every bit as cutting edge as the big name stores in L.A.