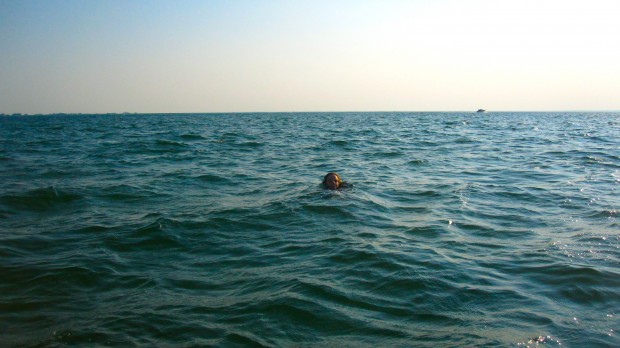 At home in the water, this is good water.*  There's joy in good water, in full immersion, diving down and surfacing.  With no time pressure and sunshine it's  tactile and sensual and cleansing all at once.  With no time pressure you can emerge and air dry and get hot again. In you go, back to the water which beckons.
It sounds so cliche, but this is how I experience the joy of good water, on a leisurely summer day. It's a simple and exhilarating pleasure.
Lately, I'm adrift. I have lost my voice here. I haven't been happy to write; I haven't quit but I'm on pause.  I suppose the voice will come back but it feels like that voice is changing.  Writing through it will make it happen.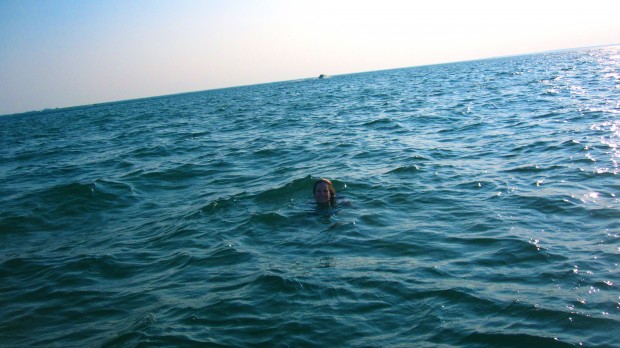 *Bouvier Bay off Anchor Bay off Lake St. Clair, in Michigan.
Summer 2011