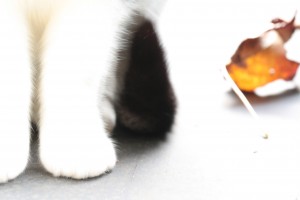 When I was in college, I took a photography class.  A pedestrian student, I loved my camera but lacked inspiration.
The thing I loved to photograph was my cat.  Maybe that's because he was always nearby, and I didn't want to work that hard.  Whatever it was, I did take many photos of Frye, processing them in black and white, and happily mounting them for class exhibition.  That cat had the best disposition of any cat I've ever had (and I loved him the most, but don't tell Angel or Pumpkin, because I really, really love them too).
My takeaway from that photography class –
where I toiled in the Kresge Art Center at Michigan State University on my cat masterpieces – was the professor's critique of my work.
One day in class he said, "Miss Shmina, this is not a cat food commercial."
Ouch.
I've never forgotten that comment.  I have always associated it with that photography class.
I still have one photo of Frye, gazing serenely through my lens, lying calmly in the grass, mounted on art board, somewhere.  It was pedestrian, but I loved it, because I loved Frye.
Today, I give you my cats, in macro. Perhaps the images are still ordinary, but since they are always around when I'm in the yard with my camera, I snapped a few of them during my 'seeds and nuts' shoot.  They are happy to dine on Purina, Meow Mix, and lizards, with the occasional baby bird if they get lucky.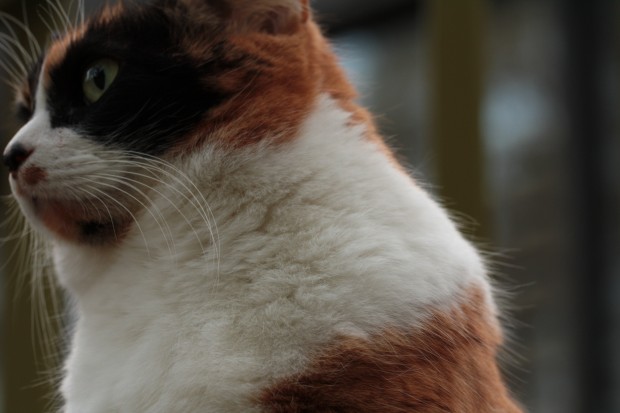 Perhaps my work has not improved much.  That's up to the viewer to decide.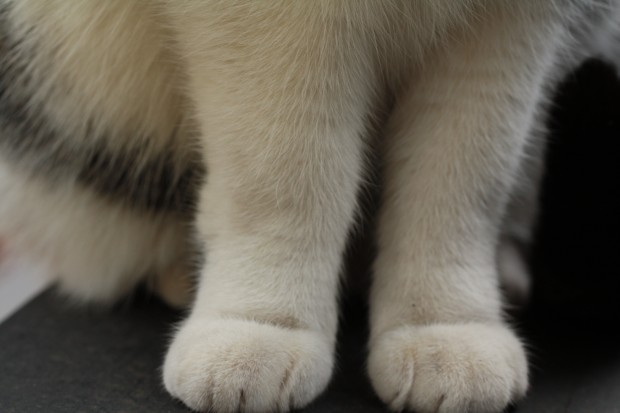 At least I have a better lens, now.  But I must say, I did have a 50mm 1.4 on that beauty of a film camera.  They don't make them like they used to; that's for certain.
Pumpkin, the Calico, has the best fur, so soft.  She likes to jump onto my back, nuzzle my hair, and then she starts biting it.  Odd.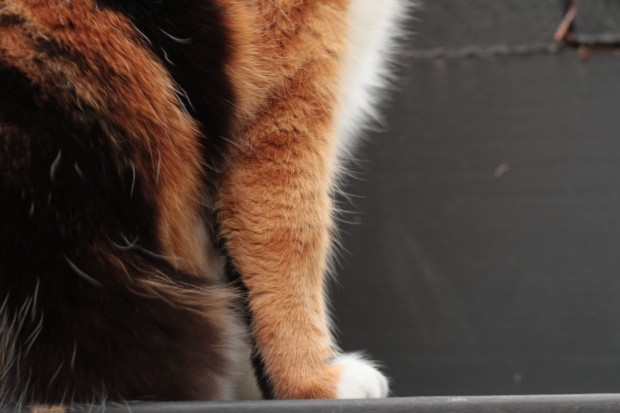 Angel, the black-and-white part Tiger, likes to drink water from the hose.
They are my yard pals, following me as I roam, looking for better subjects to shoot.  For today, though, this is all I have to offer for Macro Monday.
If I showed a partially eaten lizard stiff with rigor mortis, its eyes open and front legs extended as though the possibility of escape still existed,  its bottom half having been thoroughly enjoyed by one of my pals here, now that would have been a cat food commercial.
"Tastes like chicken, and high in protein.  Fresh, locally-sourced,  and no cost to you.  Serve lizard daily, with a clean bowl of water, and your cat will be happy for years to come."