Meet my new jacket. I picked it up, marked down, at a local surf shop and I have to say, I'm in love with it. I call it my photographer's coat. Just a few days home and it already has a special place in my heart. Funny about things, isn't it? Every now and then you find something that is so instantly it, it's as though you've had it for years, and it fills a void you didn't know you had.
Hello, jacket.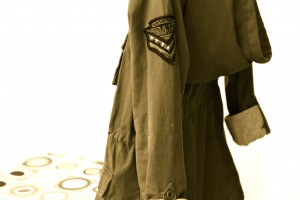 Meet my friends.
Out gallivanting returning some shoes today, I spied this adorable brown hat hanging in hats, scarves, and gloves. Yes, we do have winter here. Of a sort. I used to laugh at people who'd don gloves and coats when temps dipped into the 50s and today I am chief among them. But this isn't a hat for keeping warm, it's a hat for style and it called my name as I walked past it. So naturally I stopped to try it on.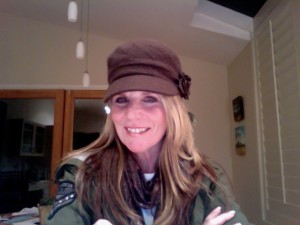 Since I recently had the straightening treatment on my hair it's opened a whole new way of dressing, and hat wearing is but one of them. I put it on, and that was the end of it. Another old friend. Strange, how I keep meeting old friends in the oddest of places these days. I'm calling 2011 as being off to a very good start.


The last time I owned and wore a similar sort of hat, I loved it too. A girlfriend reminded me recently of how another girl had made fun of the hat (with me in it) in a ladies' room on a Saturday night at a concert. I had been oblivious to the teasing, and maybe I'll be deaf to it again but I'm just a little bit older now and I know this: I really like my hat.